Physiotherapy
Your condition will be professionally assessed, diagnosed and treated by a highly trained and experienced Chartered Physiotherapist.
GET STARTED TODAY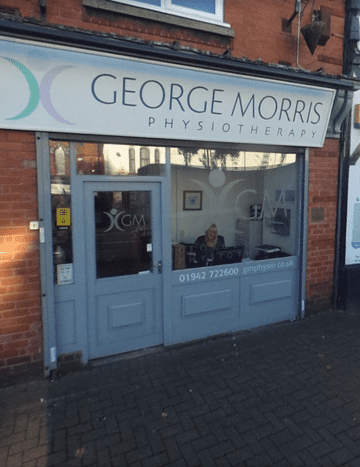 We are unique in that your treatment will be a blend of "hands on" Physiotherapy, Osteopathy, Acupuncture, Chiropractic techniques and Massage to aid in your recovery.
If you are confused about the differences and similarities between these treatments, then we can help.
George Morris Physiotherapy has been established in the Wigan & Leigh area for over 20 years. George has worked with a premiership football team and his team have worked with rugby players, athletes and other elite sports individuals. His team have undertaken high level post graduate masters training.
In addition, George & members of his team have worked alongside chiropractors and osteopaths and they understand all the speciality approaches and techniques. As well as this, George is member of the Manipulative Association of Physiotherapists (MACP), which means he has undertaken extensive training in the treatment of lower back problems, shoulder injuries, trapped nerves, sciatica, elbow/wrist, hips, knees and ankle injuries.

I can highly recommend George Morris Physiotherapy. I have been under the care of George following a recent operation. They offer the highest standards of customer service. The staff are really polite and courteous. With covid they have all the necessary controls in place. George always ensures he works with you in terms of how much you push yourself to aid recovery. Making sure that the treatment is delivered at the right level tailored to your needs. I had the opportunity to use a physio at the hospital but wanted a personal approach which is what you get with George. Highly recommended.

I had a knee problem for about 6 months and eventually decided to get it treated. In 1 visit to George Morris he sorted it and feels great now. Highly recommended

I have tried other physio's and George is the best I have come across, he is very knowledgeable and caring and only has the best interest for his patients. I would definitely recommend

I had a trapped nerve in my neck which caused pain in my shoulder and upper arm, I was recommended to go to morris physio by some friends and family, I'm so glad I did I only needed two visits and the difference was amazing. I proberly would have carried on with the pain hoping it would go away on its own for longer than I really should have ! . Thank you george morris

I had the best physiotherapy that I have ever had . I will definitely go to George again should I need to .Thanks to George and all his team

I have used George Morris a number of times and have reacted excellently to each treatment.

I didn't know what to expect; Due to an accident as ive never had treatment before, Felt at ease from entering. The pain in my neck de to an accident had not improved at all in 8 weeks. My first visit gave short term relief, my second a marked improvement, looking forward to my third.

George simply is the best physio around. After my initial visit whereby I had been suffering in immense pain with sciatic nerve, I walked away completely pain free and renewed. I visited George a few weeks later just to make sure all was settled and he ensured it was. I would recommend George with the highest reference, he really is a fantastic physiotherapist

A huge thanks to George, my weekly treatments helped my injured foot get better. George and his colleague I met on reception make you feel at ease and welcome whilst adhering to COVID regulations. I can now enjoy walking without being in pain

Amazing practice. George really knows his stuff, by far the best physio I have seen. Can't recommend highly enough.

BOOK YOUR APPOINTMENT TODAY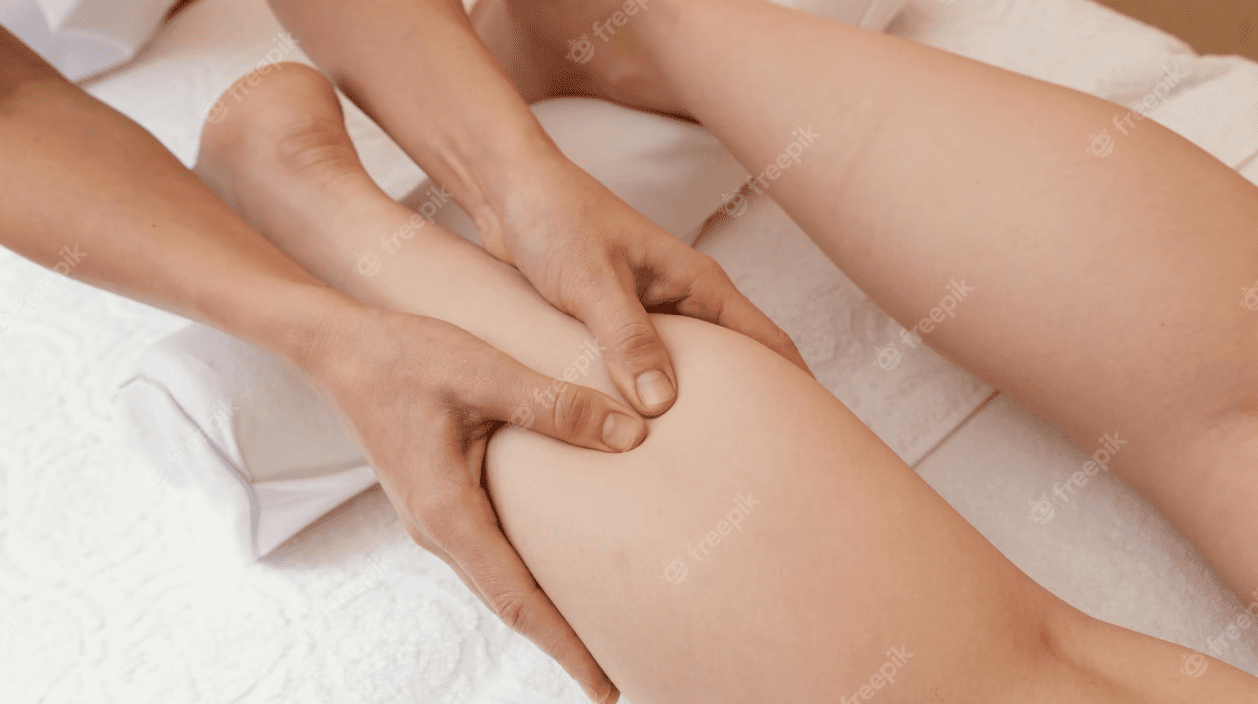 We would like to introduce our new sports massage therapist to the Wigan and Leigh borough. Our fully qualified massage therapist is unique in that she has worked alongside our highly trained physiotherapy team and fully qualified GOs osteopath. What are the different types of massage? The term "massage therapy" includes many techniques. The most
Read More »
George Morris Physiotherapy clinic has been established in the Wigan & Leigh area for over 20 years. In addition to having highly qualified physiotherapist we also have a GOsC osteopath on the team. George & members of his physiotherapy team work alongside an osteopath and they understand all the speciality approaches, treatments and techniques,
Read More »

Catherine is our resident osteopath at George Morris Physiotherapy Wigan. We are often asked what is the difference between and osteopath and a chiropractor. Based on what we've read, is there any difference? Does it matter which you should see? Well, let's look at some differences Chiropractors Chiropractors aim to help with
Read More »